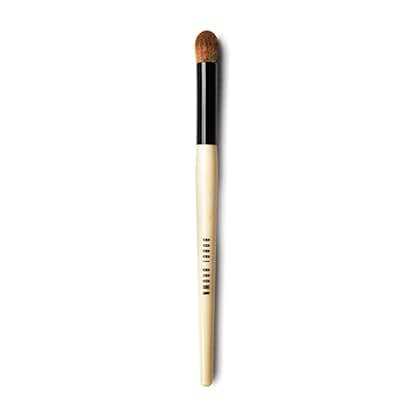 Top-Rated
Full Coverage Touch Up Brush
EXCLUSIVELY ONLINE
FREE DELIVERY + Free 3-piece
Eyes on Lashes Set with all £55+ orders. No code needed.
LEARN MORE
What It Is
Who it's For
Why It's Different
How to Use
This small, tapered version of our Full Coverage Face Brush is perfect for applying, blending and buffing foundation in hard-to-reach areas and concealer under the eyes.
Anyone who wants a small, precise brush for targeted foundation application and concealer application.
If you tend to have redness around your nose and mouth, this brush is the perfect tool for achieving complete coverage. A tapered brush head lets you get at even the hardest-to-reach spots, while the short, tightly packed bristles are ideal for buffing and blending (but still feel ultra-soft on skin). Also works to blend Corrector and Concealer for imperceptible under eye coverage.
Apply any Bobbi Brown foundation formula around nose and mouth (or wherever you need extra coverage), and blend outwards as needed. Use a stippling motion to blend product into skin. Can also be used to apply Corrector and Concealer under the eyes.