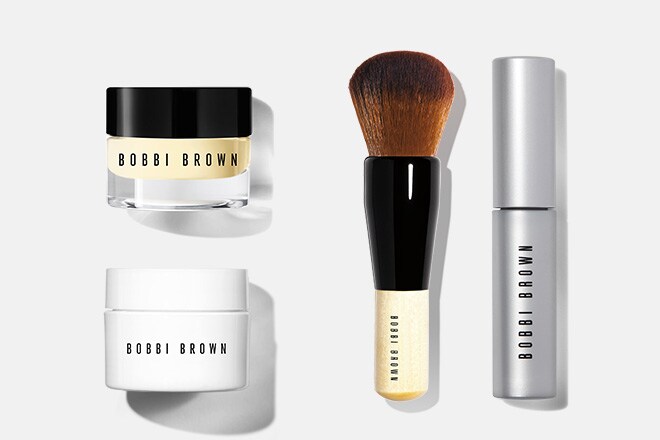 Pick 2 Skincare & 2 Makeup Deluxe Mini's when you spend £75+.

Enter code: SUMMERPICK at checkout.*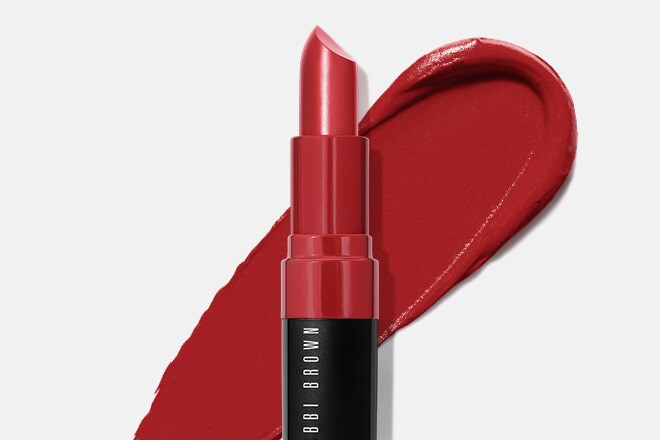 Pick a Full Size gift when you spend over £95+.

Enter code: SUMMERPICK at checkout.*
everyday offers & services
*Today's Offer:
*Offer ends 30.06.2022 at 11:59pm or until stock lasts. Spend £75+ and receive 4 deluxe samples when using code SUMMERPICK at checkout. Spend £95+ and receive 1 full sized product when using code SUMMERPICK. Offer exclusively at Bobbibrown.co.uk. Discount cannot be applied to already discounted products, mixed branded beauty boxes, products affiliated with a charitable donation, gift or egift cards or in-store services. Code cannot be used in conjunction with any other offer. Only one promotional code can be redeemed per order. Free UK Standard Delivery automatically applied at checkout when you spend £50



*Free Standard Delivery:
Spend over £50+ and we will automatically apply free delivery at checkout. No offer code necessary. Standard Delivery worth £2.95.

*No Question Returns:
This offer is intended to permit a customer to use a small amount of a product to establish if they are happy with the shade, we reserve the right to cancel any order that in our reasonable opinion demonstrates an abuse or ineligible use of this offer. If your purchase is eligible for free replacement delivery, please fill out the Returns Note enclosed in your original order (indicating whether you want a refund or a replacement product) and place it inside the return package and follow the Returns Process. If you choose to order a replacement item which is the same price as the item you originally ordered, then we will send you your replacement item without any additional cost. If you choose to order a replacement item which is a different price to the item you originally ordered, we will contact you to confirm that your order has been refunded and to arrange payment for the replacement product. This promotion does not affect your rights under applicable law or under our standard returns policy. Offer is only available on bobbibrown.co.uk.

*Free Samples:
This offer is subject to product availability.

*Engraving:
The following products only may be engraved: Luxe Lip Color, Luxe Matte Lipstick & Extra Lip Tint. Only one engraving per item is possible, character limits of 11 or dependent on item chosen displayed at checkout. Only characters A-Z, 1-10 or full stops may be used for engraving. Please note that the £5 engraving fee is a fixed fee per engraving and is not eligible for any discounts. Engraving is not avaiavble on Limited Edition Packaging. Payment for engraved products must be made prior to the commencement of the engraving. Orders for engraved products cannot be cancelled or changed once engraving work has started on them. It is your responsibility to supply clear written instructions for your engraving. We will not be responsible for errors caused as a result of unclear or misleading instructions. We are not responsible for customer generated mistakes, errors or defects including spelling, typographical or grammatical errors, order quantity, or other ordering errors. To prevent these errors from happening, please review your order carefully before submitting. Engraved goods cannot be returned unless they are faulty. Available with standard delivery only, no fast track delivery options will be available. All personalised items with expletive language will be rejected. All personalised items will be engraved in English. Engraving must be ordered at the time of purchase and cannot be revised after the order is accepted. This service is available on bobbibrown.co.uk only unless otherwise stated for in store seasonal events.