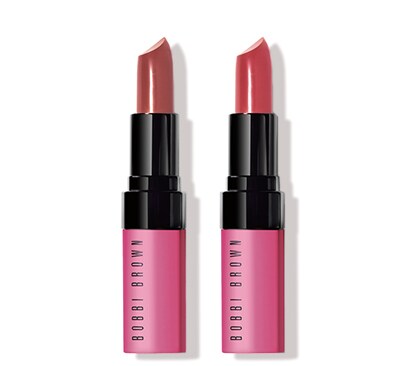 Introducing
PINKS WITH PURPOSE LIP COLOR DUO
In support of The Estée Lauder Companies' Breast Cancer Campaign, Bobbi Brown Cosmetics will donate £5 from the purchase price of the Pinks with Purpose Lip Color Duo to the Breast Cancer Campaign from October 4, 2018 to March 31, 2019.
To learn more, visit www.bcacampaign.com.

SHARE YOUR STORY
Become a part of the movement to help end breast cancer by sharing how you will contribute to creating a breast cancer-free world-just as Evelyn H. Lauder did over 25 years ago. Join us in our mission by uploading a photo telling us why it's #TimeToEndBreastCancer and tagging @esteelaudercompanies. Visit ELCompanies.com/BreastCancerCampaign for more information.
Make A Donation
Want to give directly? A donation of $50 at ELCompanies.com/BreastCancerCampaign will fund one hour of critical life-saving research through the Breast Cancer Research Foundation.